A Barbell And Iron Olympic Plates, The Only Thing You Need To Keep Fit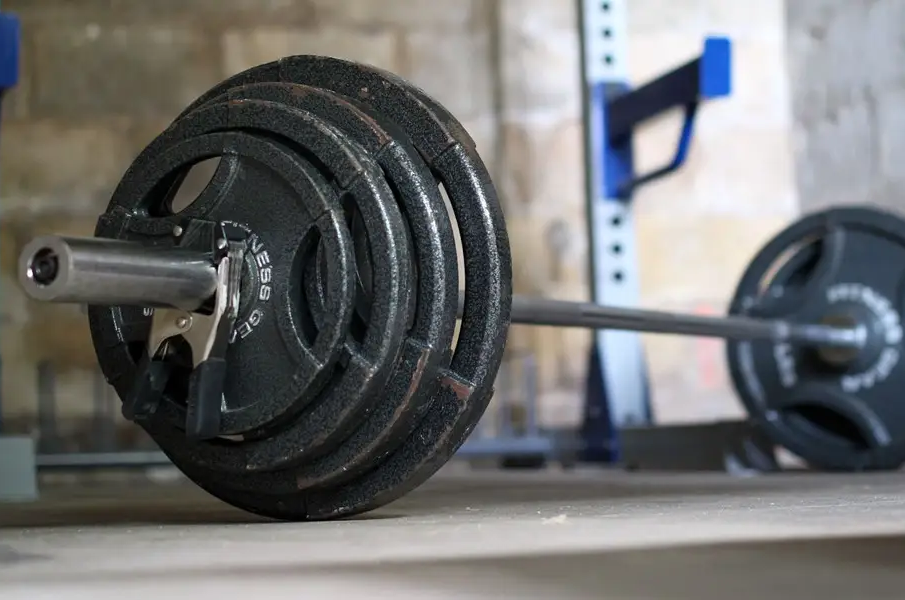 During the second half of the 19th century, the expansion of strength training brought about an evolution in athletes' equipment.
To facilitate loads, some companies (such as the German company Berg Hantel) opted to replace the heavy and impractical solid iron balls attached to the bar with hollow spheres.
Initially, these spheres were filled with liquids or various materials (such as water, sand, lead, etc.) However, it was not long before they began to house removable metal discs. Thus, the first weight discs had appeared.
This idea was perfected in the USA by the York Fitness company, which dispensed with the spheres and improving the discs to adapt them to the 50 mm outer handles of the Olympic bars.
Suppose you like to stay in shape but find it hard to find the time to go to the gym and adapt to their schedules. It may also be that you prefer to train at home at your own pace. The best thing to do is to get a barbell and some iron olympic plates in both cases.
These two tools can complement your workout from the high level, which tries to improve goals, to the beginner who has just started to train all his muscles. We can all make weight discs in our training system. We tell you all their advantages in this buying guide.
Iron olympic plates can be inserted into a weightlifting bar. They are essential in the training of any strength-loving athlete and an excellent choice for exercising at home. They are used in numerous routines, from classical lifting to Olympic and Crossfit. Therefore, getting your ideal disc will be the best investment.
One can only train with barbells and discs, this being a complete workout, but we can also use only the iron olympic plates; this will bring you many advantages. Depending on the weight of the disc you choose, we can perform different movements and thus, work the whole body. Here are some exercises you can do with them.
As a load: With the discs, we can do "bench press" (lifting from a lying position and starting from the pectoral). It is also possible to hug the disc in front of the body and perform trunk lifts to intensify abdominal work. Besides, we can do strides and squats to train the lower body.
As support: Stacking several weight discs to form a bench, we can use it to go up and down to work the legs. We can also use the discs to perform "box jumps."
We must take into account that weight discs can be classified into two main criteria or classes. One of them has to do with the weight and outer diameter of the discs. The other refers to the purpose of the discs and their manufacturing material. In the following, we will go into each of them in more detail.
According To Weight And Diameter
Standard Olympic discs: They do not exceed cm in diameter. The thickness is variable, although they are thicker than those used in competitions.
Intermediate Olympic discs: Their diameter is less than 45 cm, and their weight is less than 10 kg. They are used for the progression of loads, avoiding weight jumps.
Technical discs: These have a weight less than or equal to 5 kg. They are used to perfect technique.
Don't forget to buy a locking system to secure the discs to your bar and avoid accidents or injuries. There are two types of locking systems: regulatory and non-regulatory. The former is not worth buying unless you dedicate yourself fully to competing officially, as they are pretty expensive. Non-regulatory fasteners are the most advisable.