Refurbished Phones Start at just Rs 999 at www.repairify.in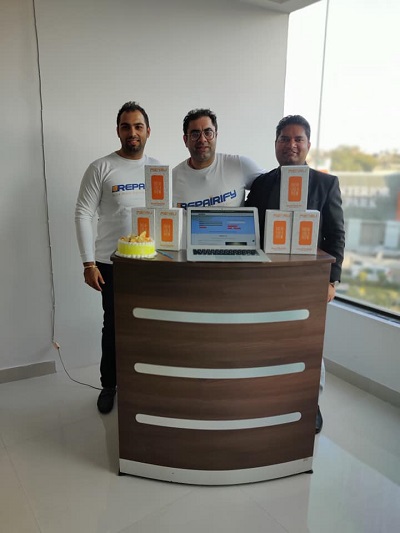 Are you looking to buy a refurbished phone? Then look no further than Repairify! Repairify offers A Category condition refurbished phones starting at just Rs 999/-, which all come with a six-month warranty. Regardless of what phone you are looking for, they provide a wide range of sim free refurbished phones from brands including Apple and Samsung in stock now.
Some of the most popular options on the site include the iPhone 5s and SE, which currently have an incredible 50% discount on their prices. The choice of brands stocked is extensive and also includes Xiaomi, Lenovo, Nokia, OnePlus and HTC. Buying a refurbished phone is an amazing way of saving money on your purchase while still receiving a high-quality and fully functional device.
Repairify offers a 7-star program for their customers, and all purchases come with an easy no question, seven day returns policy. All phones purchased are authentic and come with a warranty as specified on each individual phone listing. Full information on each device is available on their site, including the condition of the model you are looking to purchase along with full specifications.
Repairify offer 24/7 support via an online customer chat and fast delivery of your product. They also stock a full range of accessories, such as covers and cables, to complete all your purchases in one go. To learn more about their services and browse the extensive collection of refurbished phones on offer, visit Repairify's website today