Five most expensive places to buy property in Massachusetts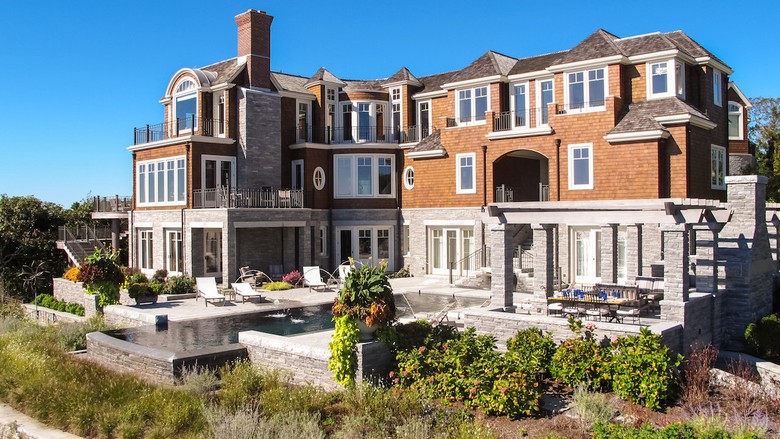 Massachusetts is one of the most amazing states in the US to live in. It has a great rising economy and a high employment rate. Living in Massachusetts can never be a disappointing experience for you because it has everything one could find pleasing. The quality of life is quite high, the educational institutions and sports activities are one of the best in the US and the summers are quite enjoyable.
Though the winters in Massachusetts can be brutally cold, yet they have a variety of winter activities for people to enjoy. This state is culturally and historically rich and has beautiful small towns. If you're thinking of moving to Massachusetts, you should not hesitate. However, it must be kept in mind that buying and selling property quickly in this state can get difficult because the property rates in some cities are immensely high. Here are five of the most expensive places to buy property in Massachusetts.
5) Cambridge 
Cambridge is a great city to live in terms of education and safety. The crime rate in this city is extremely low and the public school has been rated to be one of the best. The cost of living in this city is highly expensive. An average house in Cambridge is worth $901,227. Moreover, the best university in the world i.e. Harvard is also in Cambridge, MA and so is the Massachusetts Institute of Technology (MIT).
4) Milton
Milton MA is famous for being the birthplace of George Bush, who is the former president of the United States of America. The crime rate of Milton is also quite low and living there can give a person some elite and urban vibes. An average house in this city costs around $700,000 if you want to sell property quickly.
3)Boston
Boston is one of the most expensive cities in the United States when it comes to real estate. A typical suburban area or a family house will be extremely costly. For example, a house like this will be worth about $615,000 or more. Despite its high cost, Boston is a city that draws visitors from all over the world because of its beauty, world-class colleges, and historic sites.
2) Lexington
Lexington is a beautiful suburban town in MA where most of the people own their residences. The public schools in this town have been rated to be exceptionally good in quality. Moreover, the economy of Lexington is also considered to be quite affluent and the crime rate is quite low. In Lexington, the price of an average home is around $1,198,896.
1) Brookline
Brookline is considered to be the most affluent town in Massachusetts. Most rich people of the world live here in Brookline and it comes under the list of top ten best places in the US in terms of quality of life. This town is culturally very rich and is famous for being the birthplace of former US president John F Kennedy. The average price of a house in Brookline is about $2,128,454 for a house cash buyer .