Reasons To Buy A Stairlift.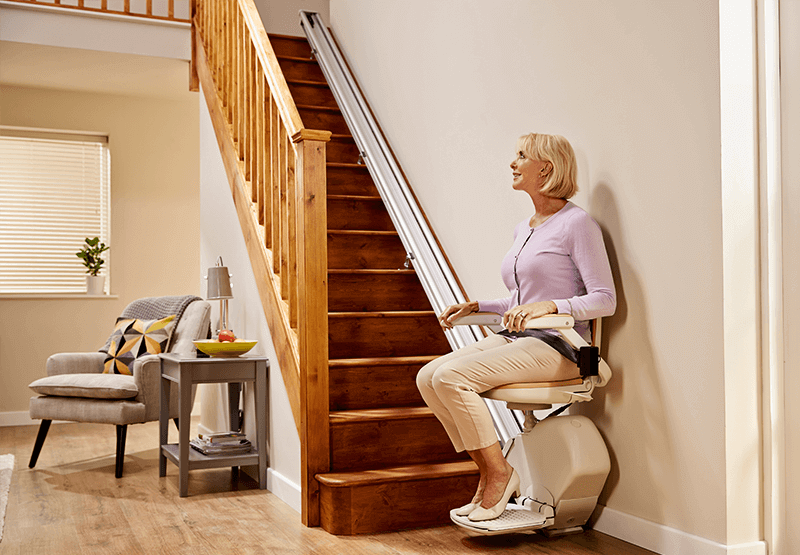 Stairlifts are the most suitable solution for all those who have some impediment or limitation to their total mobility, so more and more homes have a model adapted to their residents' needs.
A stairlift is a lift system that uses a guide or rail installed on the stairs, allowing a person to move from one floor to another without having to move.
Therefore, it is considered a practical and more economical solution than an elevator. The user will only have to sit down, and the chair, which has a unique mechanism for its displacement, will move the person who needs it in the way he/she needs it.
Stairlifts are intended for anyone, although they were designed to facilitate people's movement with certain limitations, such as advanced age, physical disability, or any other type of reduced mobility. The following are the main reasons for choosing a stairlift.
A fundamental advantage is that we can find outdoor stairlifts or communities and install them inside a home. There are devices prepared for exposure to rain or sun if installed outdoors and have to withstand inclement weather.
The installation of an elevator is less standard inside a house, although it should be a future project; in addition to increasing the value to the house itself, however, the stairlifts can be installed in virtually any home with stairs as they are installed in the same wall up / down, existing by definition in all housing stairs.
The stairlifts' seats are foldable, folding towards the wall, which allows them to take up little space. They are space-saving devices.
The stairlift installation is possible in narrow spaces and staircases with flights or turns—a wide range of models adaptable to any need both for interiors and exteriors of homes or buildings.
The stairlifts allow comfortable, autonomous, and free movement to people with reduced mobility either inside a house or to access the outside of the building. Its easy use allows that with them we can go up and down stairs without difficulty and autonomously, allow free movement and access to the different floors of a building, and leave the house.
With the simple press of a push button up or down, it moves smoothly and slowly along the travel guide, without danger, with total safety and comfort for the user. At the end of the travel, the chair stops automatically, with the manual or automatic tuning of the seat; depending on the model, it comes out, all with minimum effort.
Besides, it will mean greater freedom for these people, who will no longer have to ask for help from others to help you up or down a floor. The stairlifts for communities of neighbors or people with disabilities are the solution to achieve universal accessibility.
The stairlifts have a harness or belt for upward or downward transfers to prevent any fall, so their use is entirely safe.
Also, current models incorporate all kinds of safety measures, such as obstacle detection. This is an innovative system capable of detecting any obstacle in the guide that follows the route, and if so, the chair stops automatically.
Thus, these installations provide extra safety for the elderly, who avoid going up and downstairs in a dangerous way. This dramatically minimizes the risk of falling.
A battery system incorporated in the stairlifts will prevent it from stopping or ceasing to operate in a power failure event. If a power outage occurs, the person will never stop in the middle of the flight of stairs and can continue to move without any problem.
After knowing the advantages and seeing how important it can be for someone whose mobility has been reduced to maintain their autonomy, it is clear that the installation of this type of system is the best solution.