Online Entertainment Granted Unique Opportunity
Last year had certainly been a difficult one for many with the ongoing pandemic coursing a big change in the lifestyle for many of us – with 2021 set to follow the same course throughout the early months in particular and perhaps a more permanent shift as working from home looks to be a permanent solution and change for businesses – but this has presented a very unique opportunity for online entertainment, as it looks as if the growth experience throughout 2020 won't slow down, and may perhaps even accelerate.
Streaming and content creation certainly sit amongst the top of this list – the additional free time for the viewers has allowed for the content creators to stream and create videos at a much higher rate and for a longer period of time, and also has allowed for newer users to set up their own streams and develop the platform further. Streaming platforms have also been essential for the growth of esports which has seen similar growth in this period of time as more familiarity and changing attitudes have led to a surge in viewership, and with the expanse of online betting as traditional sporting viewers begin to bet on esports it has allowed for a new audience to enjoy what esports has to offer too.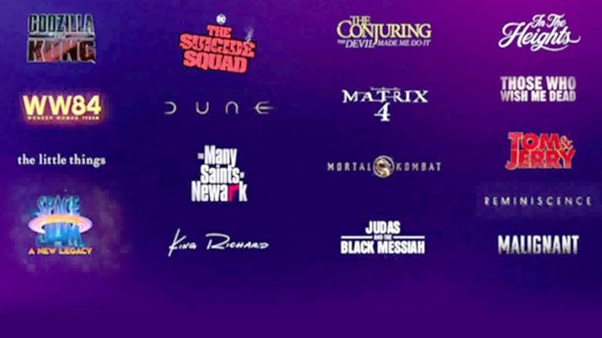 (Image from CNN.com)
The next big opportunity comes from video streaming platforms as video-on-demand use has surged – and the big announcement from a few studios that suggest the success for video-on-demand could also be the downfall for both cinema and perhaps theatre. Warner Bros recently announced that all of their scheduled releases for 2021 which include names such as Dune and the Matrix 4 will be released both in the cinema and directly to the HBO Max streaming service at the same time, providing an opportunity for those not willing to travel to the cinema to view new releases from the comfort of their own home – Disney have also suggested similar by stating that they will be placing a bigger focus on their streaming platform Disney+, and could expect to see many of the big releases go straight to that platform too. Success for either, or for both, could spur many other studios to do the same.
It'll certainly be a long road ahead, but it's looking very promising that the successes found in various online streaming platforms will extend further past what they currently are and continue to provide newer opportunities for not only the viewers, but also for the studios who may look to change the way modern releases are handled.