Busting the Carpet Cleaning Related Myths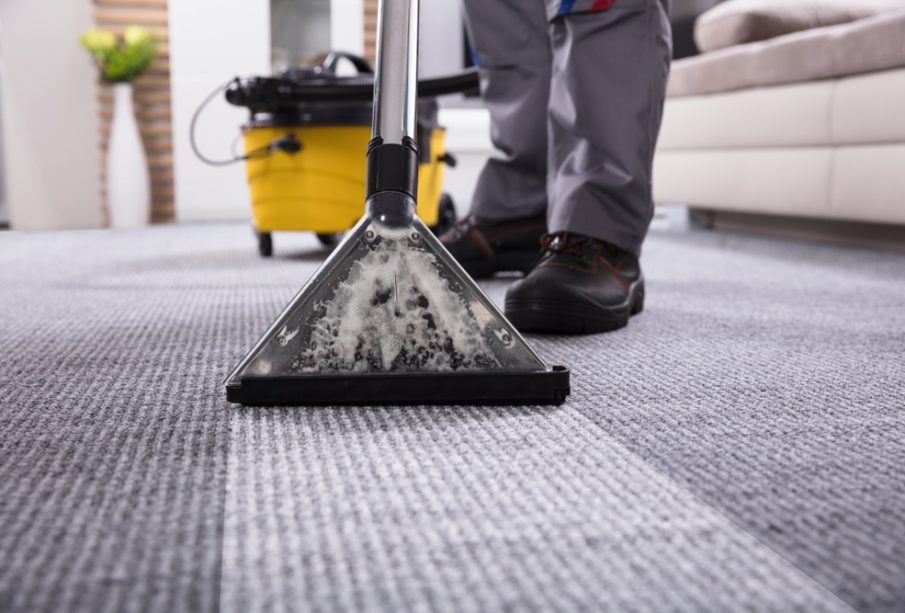 The bliss of relishing a spotless clean carpet in your house can only be got when it is new. After using it for some time, you want to clean it, but are confused because there are several myths related to carpet cleaning moving across the internet. If you ignore cleaning the new carpet, it will start looking ugly or smell bad. The minute particles can snuggle deeper down as you delay cleaning, so avoid the following myths and start as soon as possible!
Frequent carpet cleaning will deteriorate its look
Carpet cleaning techniques include cleaning agents. With consistent evolving technology, the modern cleaning agents formulated are gentle on the fibers and it doesn't harm the carpet's color and texture. Frequent cleaning is necessary to eliminate the buildup of dust, especially in high traffic zones.
Chemicals can bleach or burn, so it is sensible to test them across a small corner side section. The best option is to look for a professional carpet cleaner on the FlooringDomain platform, where professionals associated with flooring suppliers and installers are registered. They are well-aware of which cleaning products are harmless and eco-friendly.
Carpet deodorant is sufficient to maintain freshness
Just sprinkling deodorant powder across the carpet will keep it looking and smelling fresh. It is a temporary solution. The powder is a water-soluble talcum powder that will build up and finally stick to the carpet fibers and backing. If you think that vacuuming will clear the powder, then think again because the powder has mixed with water. It can disastrously impact the carpet.
Rent carpet cleaning machine and you can remove the stains
DIY is a cheap option, but the possibility of seriously damaging the carpet is more. Handling the carpet cleaning machines and tools need practice. If you are unable to vacuum the moisture or cleansers properly marks will be left behind. Drying the carpet also takes time and if it is ignored there will be the issue of mildew and mold.
By hiring a professional carpet steam cleaner, you can avoid such dilemmas. They are experienced and have good knowledge of handling different types of stains.
Hire the cleaners offering the cheapest quotes
Price matters, but even the quality of the services matter. Some cleaners don't have professional training, which increases the possibility of carpet damage. This can add to your cost to get the cleaning redone. Look for professionals with experience and the latest equipment. The cleaning products used have to be effective and eco-friendly.
All the carpet cleaning procedures are the same
Carpet cleaning procedures depend mostly on the material. For example, a jute carpet can handle harsh treatment, but a wool carpet is delicate and will need a gentle cleaning technique. Professional carpet cleaners check the fiber before they recommend a suitable cleaning technique. It includes Bonnet cleaning, hot water extraction or steam method, rotary brush method, and dry foam method.
There are also some stains from water and wine that need appropriate techniques to remove. For removing water stains specific cleansers and technique is used to brush away the marks.
Busting carpet cleaning myths can help you maintain carpet hygiene and performance for years!